By connecting to the IFTTT app, Livy Protect can be easily integrated into automated operations. You can link smart home devices that also have an IFTTT interface with Livy Protect (e.g. a link to your smart door lock) and create automated operations (e.g. activating the motion alarm based on the time of day).
To integrate Livy Protect and set a pre-configured IFTTT automation, please go through the following steps:
1. Open the IFTTT app and click on 'Explore'.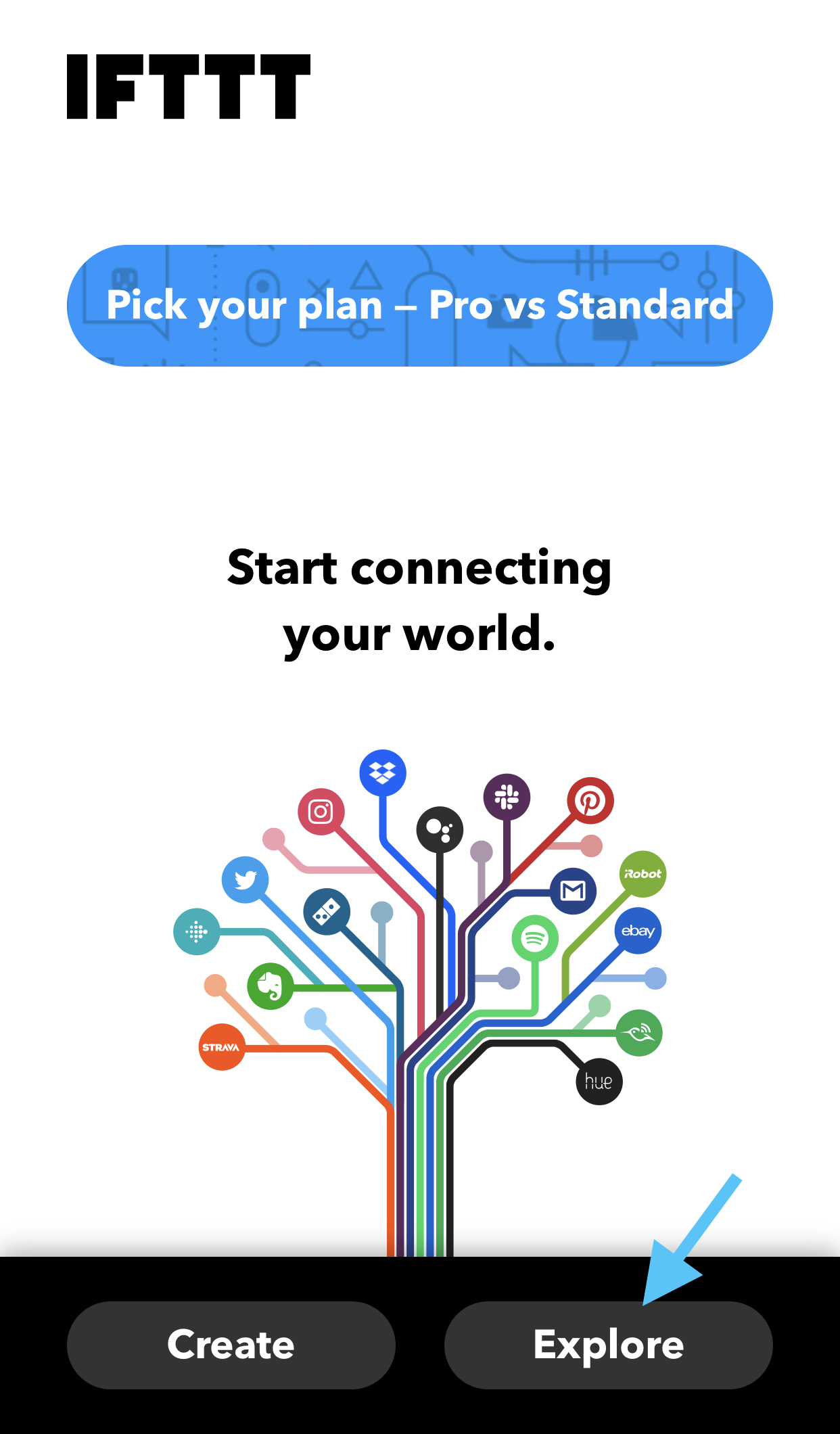 2. Search for 'Livy Protect' and select a pre-configured automation with your calendar, for example.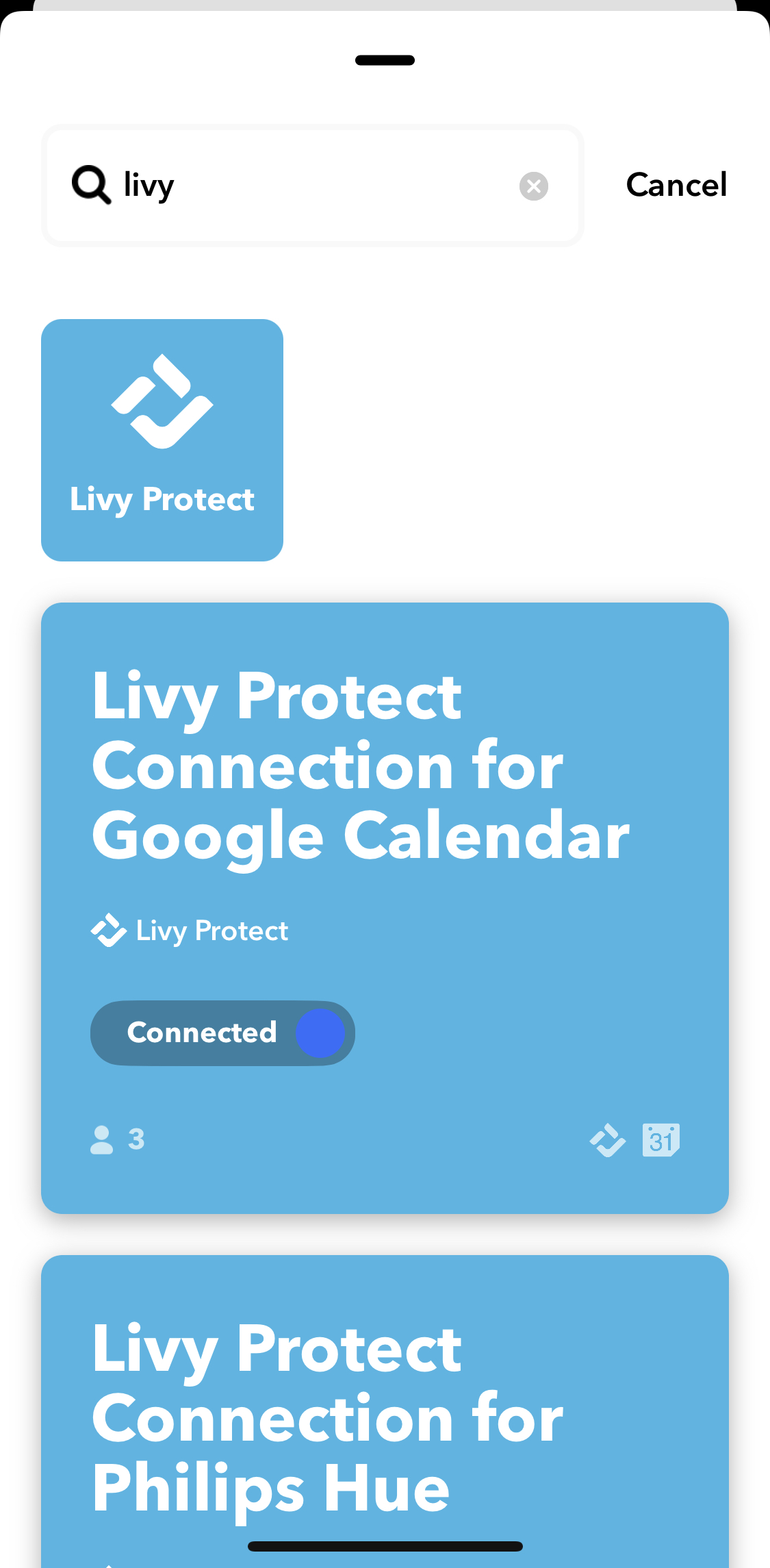 3. Click 'Connect' to connect to your desired Livy Protect location.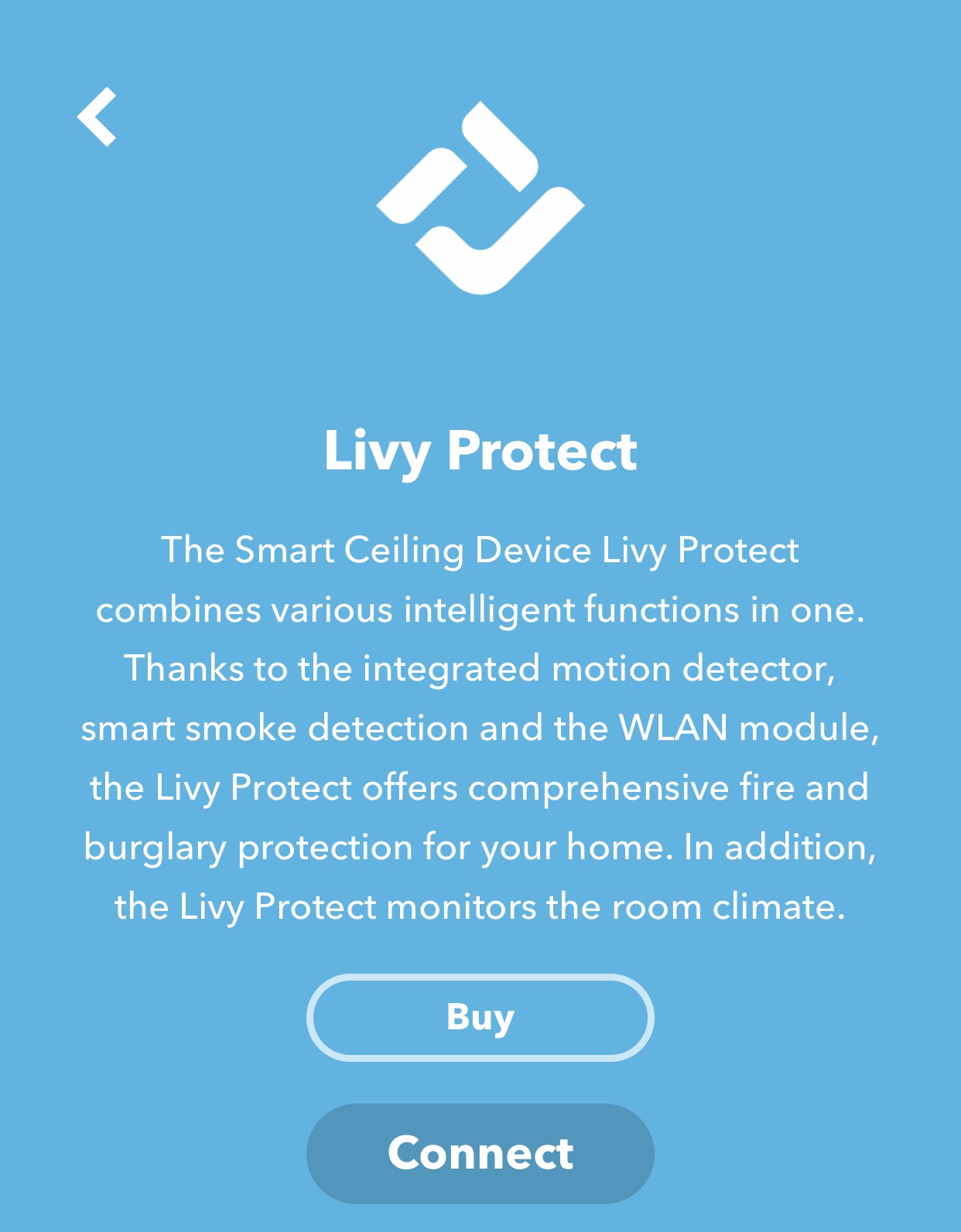 4. Enter your phone number to receive a code via SMS.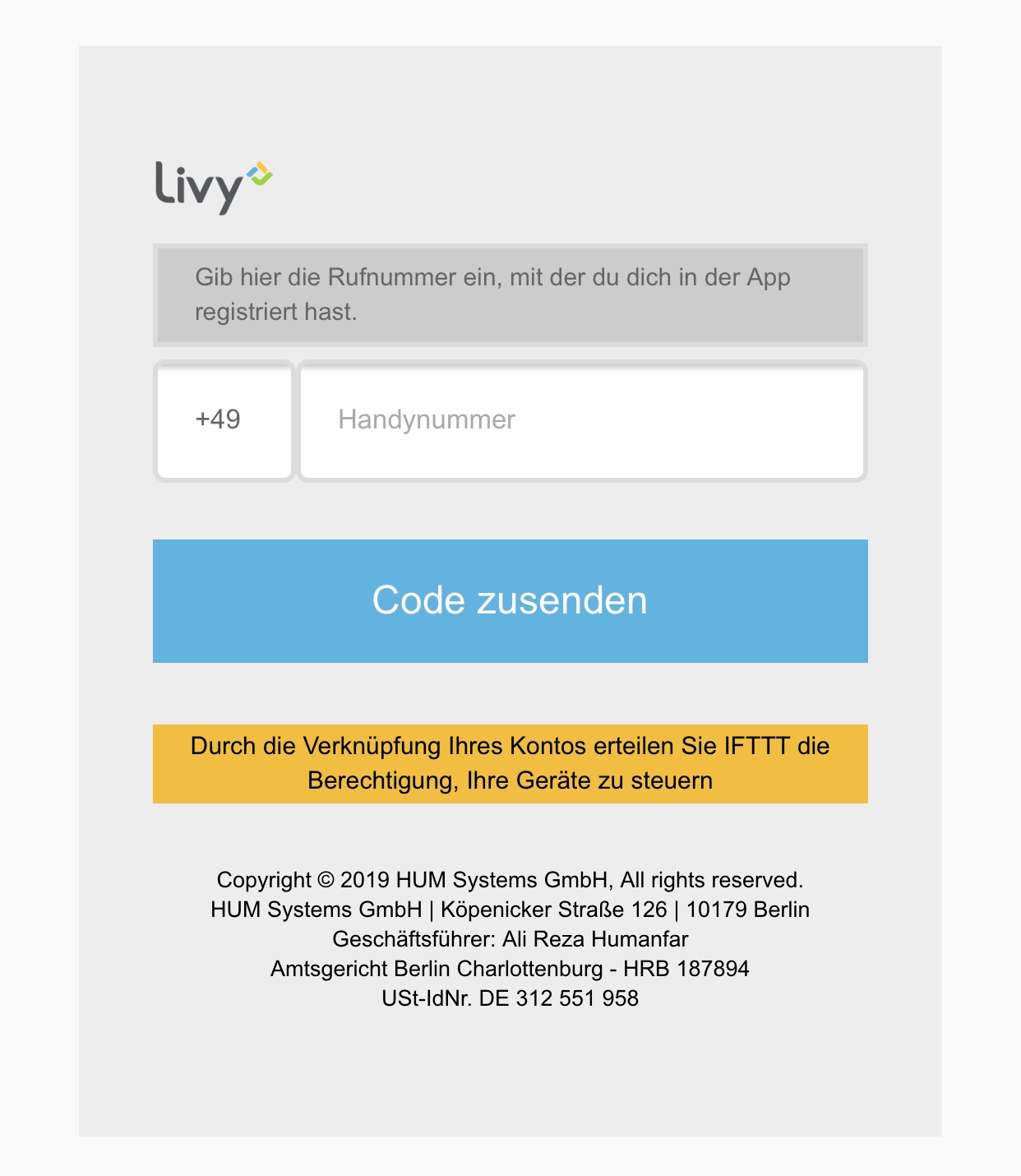 5. Enter the received SMS code to verify your phone number.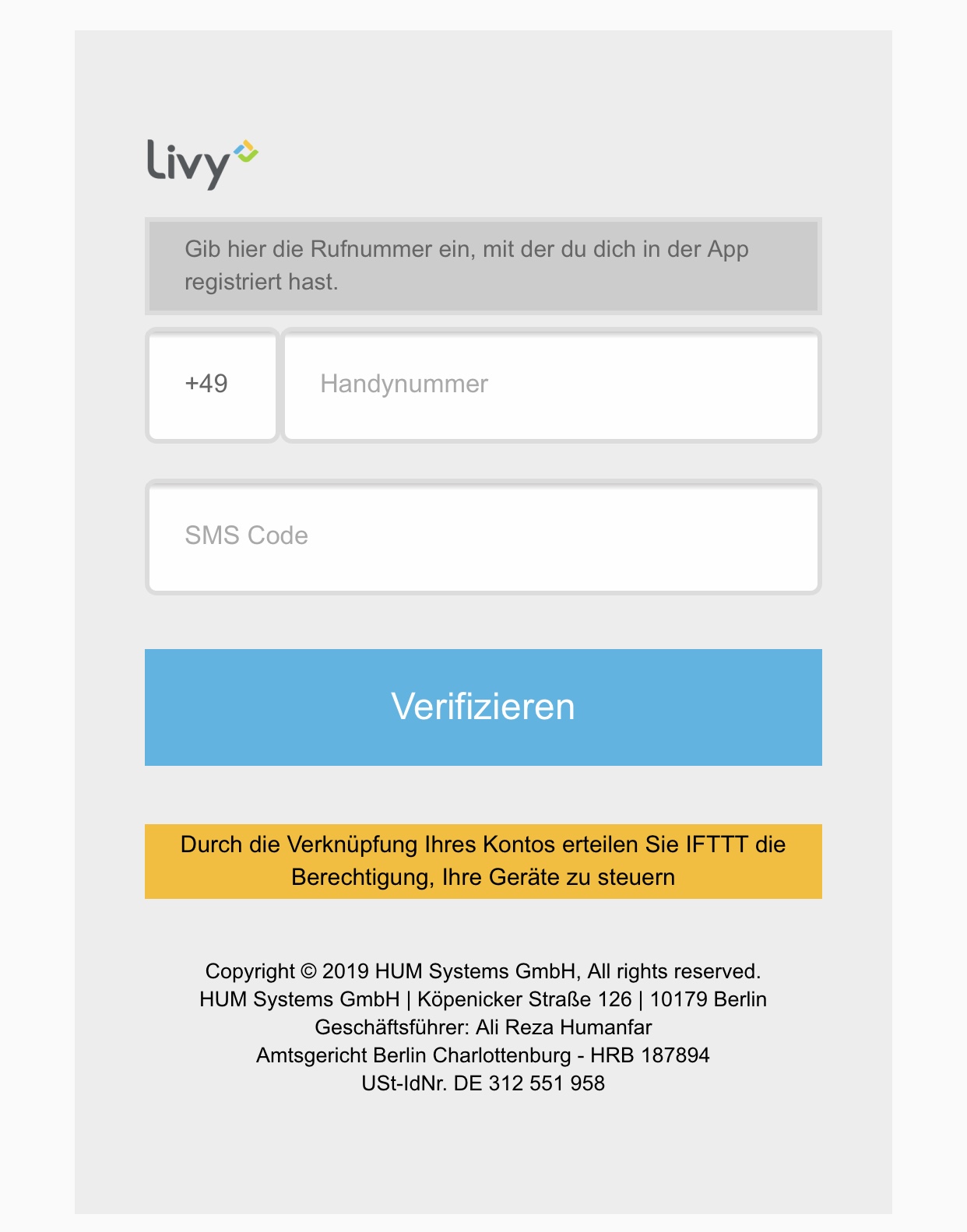 6. Use the drop-down list to select the desired Livy location.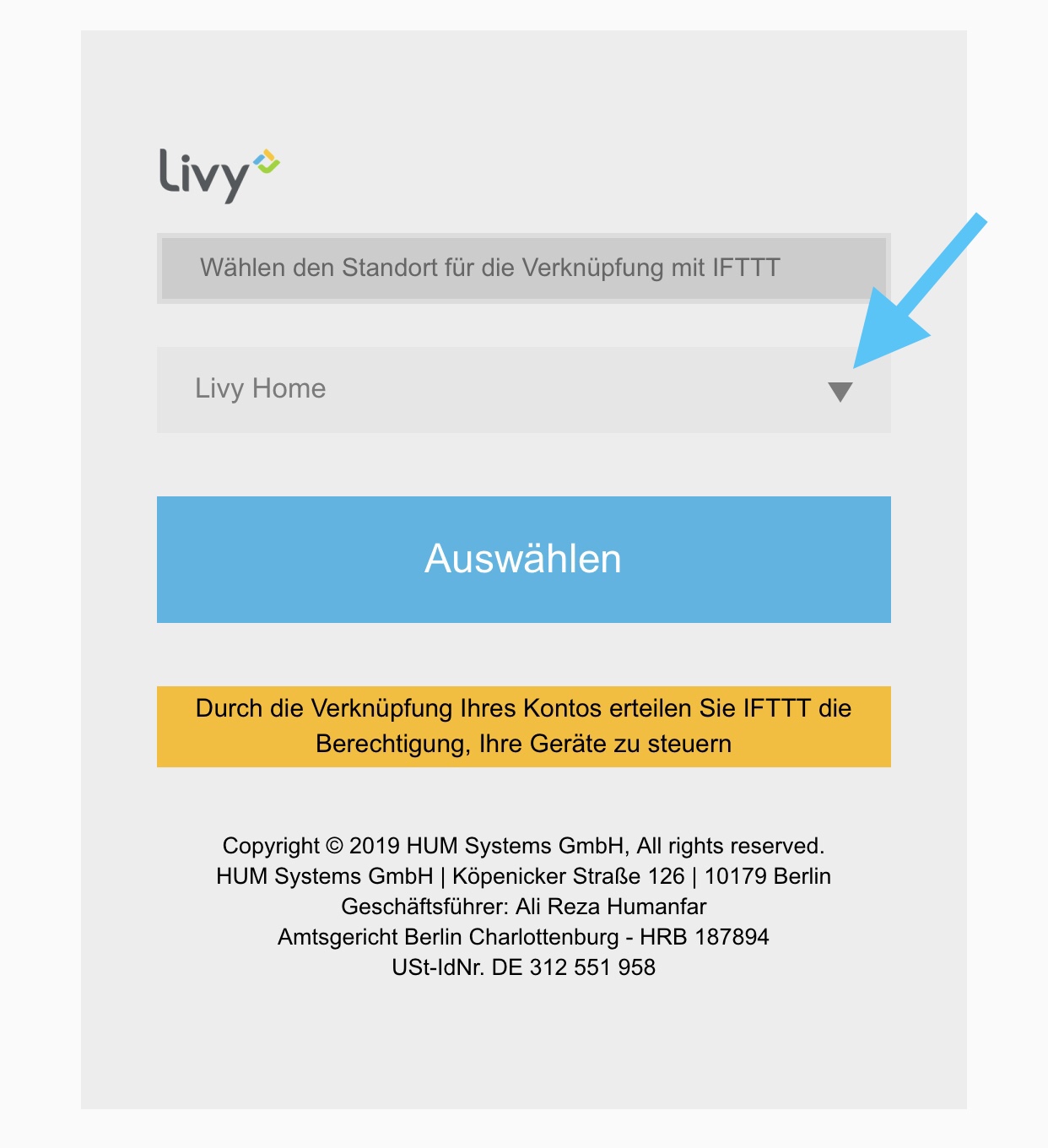 7. Follow the further instructions in the IFTTT app. Done.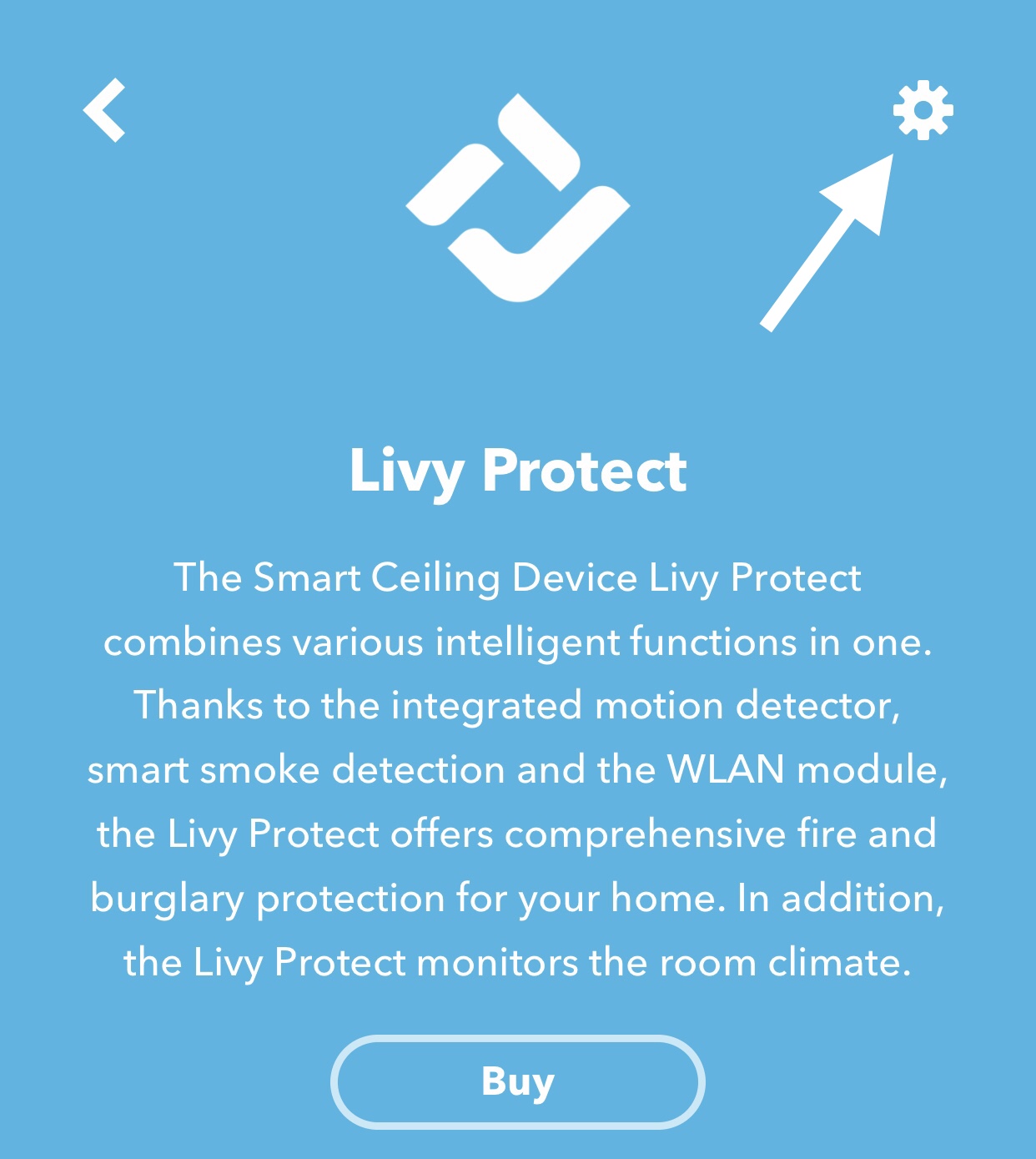 8. You can use the settings icon to adjust the location settings or remove the shortcut by clicking 'Remove'.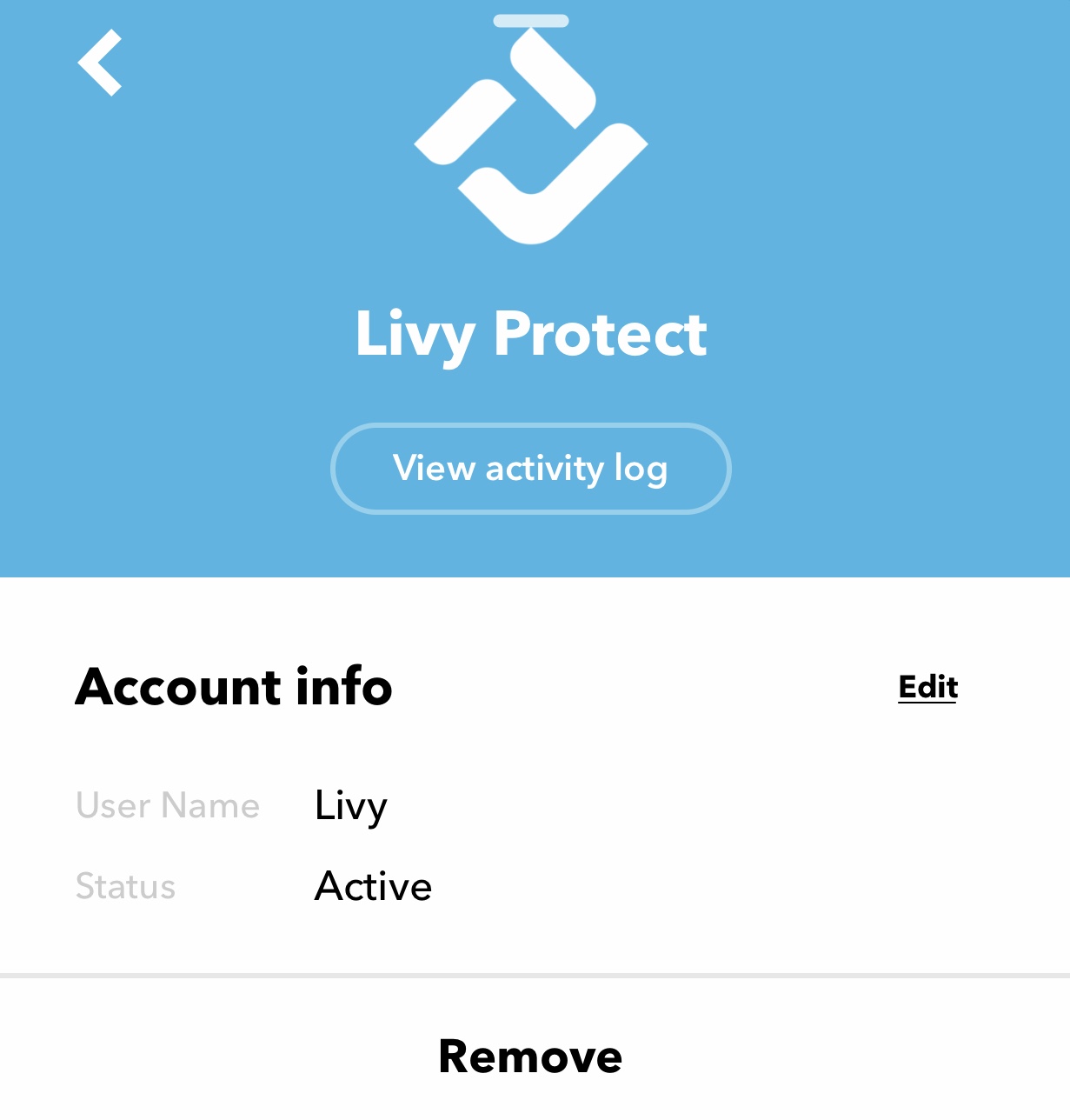 You can also create your own automation. To do this, go through the following steps:
1. Click on 'Create':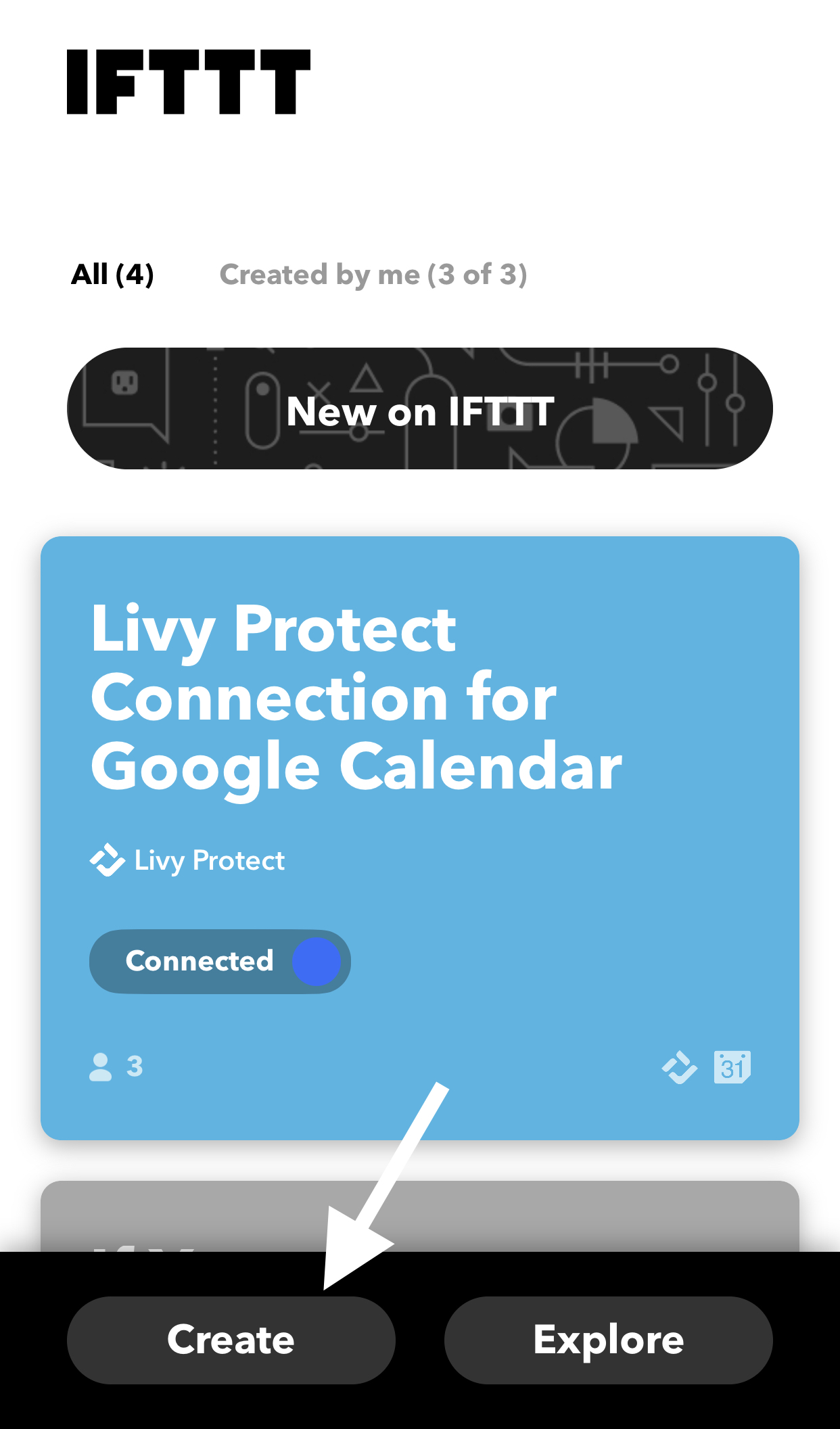 2. Click on 'If This' and select a trigger such as Livy Protect or another application or smart home device that should trigger the automation.
Example: 'If an appointment starts in my Google Calendar...'

Then click on 'Then That' to set the subsequent reaction of Livy Protect or another application or a smart home device.
Example: '...then turn Livy Protect motion alarm off.'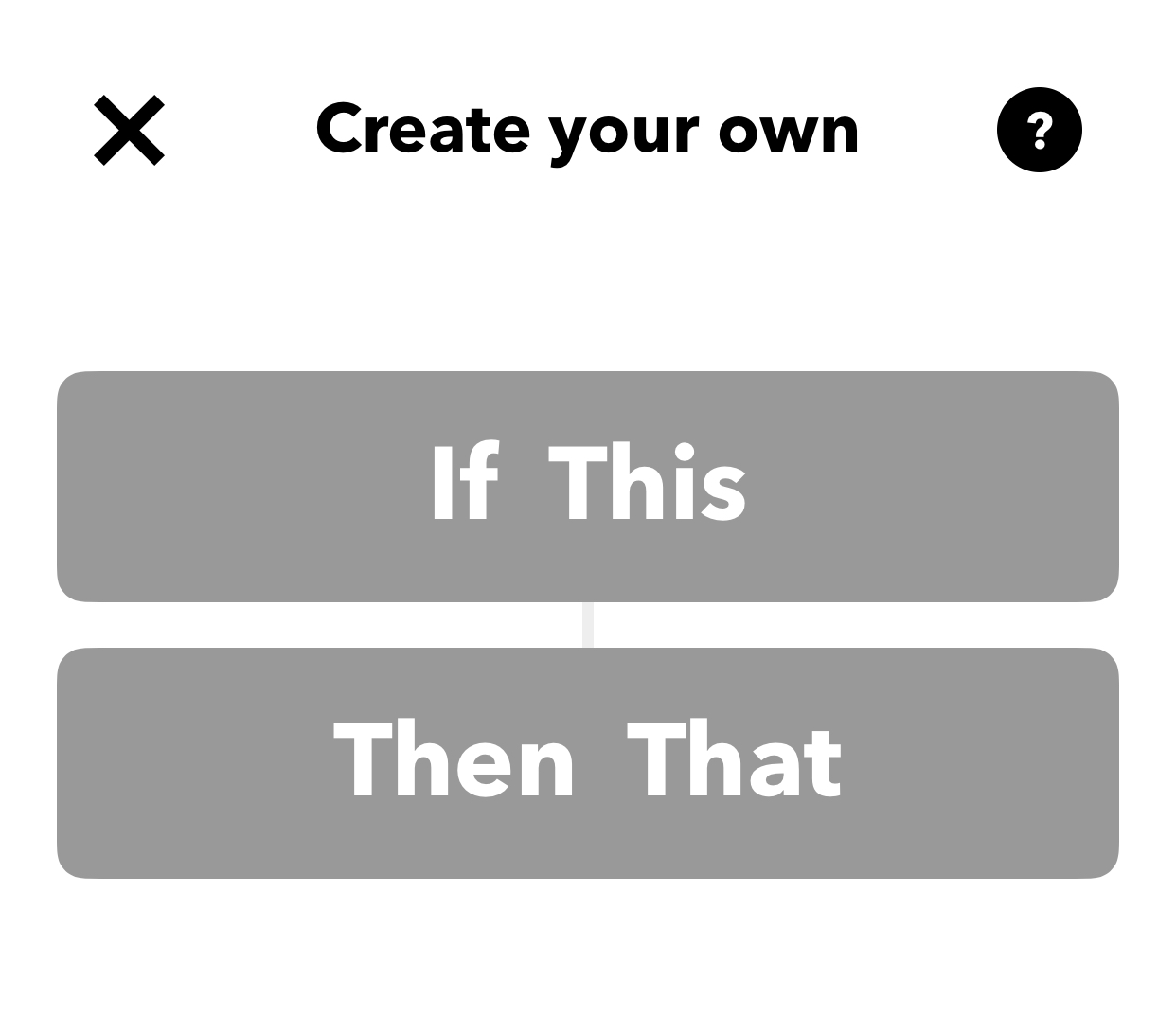 For more helpful hints on how to use IFTTT, see: https://help.ifttt.com/hc/en-us