Livy Protect can be controlled via a link to the Google Home App using voice control from Google Assistant.
Possible commands include activating and deactivating Livy Protect, and enquiring temperature, humidity and battery status.
To perform the integration, please go through the following steps:
1. Open the Google Home App
2. Add a new device to your Google Home location using the "+" button.
Note: If you haven't already set up a location in the Google Home app, create a new location.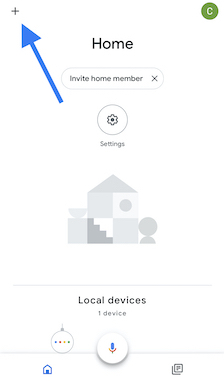 3. Select the "Set up device" option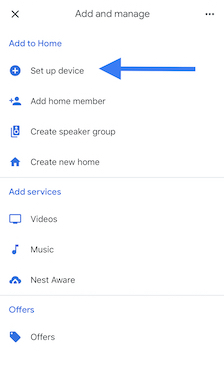 4. Select the option "Have something already set up?"
Note: The Livy Protect device you want to link must already be installed in your Livy App.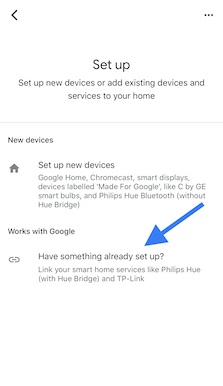 5. Search for "Livy Protect" in the list.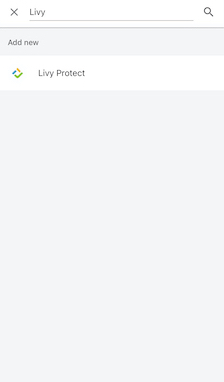 6. Afterwards a login will open to verify your Livy account.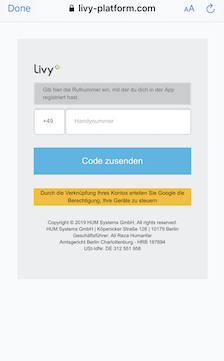 7. Select the desired location from the Livy App with which you want to link Google Assistant.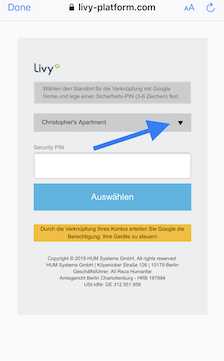 8. Assign a security PIN.
Caution: The security PIN is requested by Google Assistant to activate or deactivate Livy Protect. For security reasons the PIN cannot be changed or reset afterwards.
9. Follow the further instructions in the Google Home App. Done.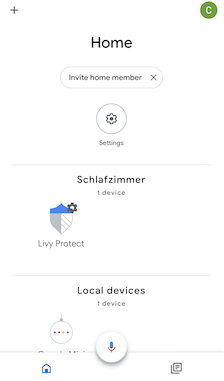 When using voice commands, your instructions should consist of the word "alarm system" and the name of the room in question so that Google Assistant can understand you correctly. For example:
"Enable the alarm system in my living room."
"Disable the alarm system in my hallway."
More Voice Commands:
Motion alarm
"Okay Google, enable alarm system/(room)."
"Okay, Google, disable alarm system/(room)."
Temperature
"Okay Google, what is the temperature in (room)?"
Humidity
"Okay Google, what is the humidity in (room)?"
Battery status
"Okay Google, what is the battery status of alarm system/(room)?"
If the Google Home App is not able to recognize the voice command, it can be helpful to change the room name to avoid confusion.
Further helpful hints for using Google Assistant can be found at: