The motion detector may react differently in some environments. Therefore, simply change the pet size and sensitivity of the motion sensor in the device settings. Follow the steps below to do this:
1) Open the room map of the device.
2) Click on the gear wheel to open the device settings.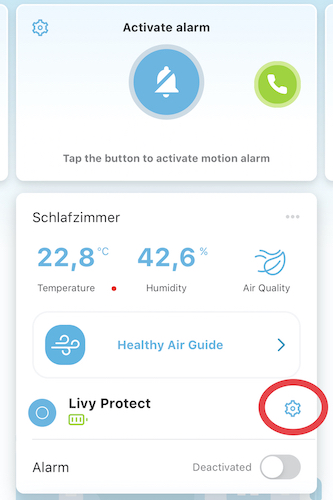 3) Click on Pets or Motion Detection and adjust the settings.
Note: If you have more than one pet, try adjusting the motion detection sensitivity.